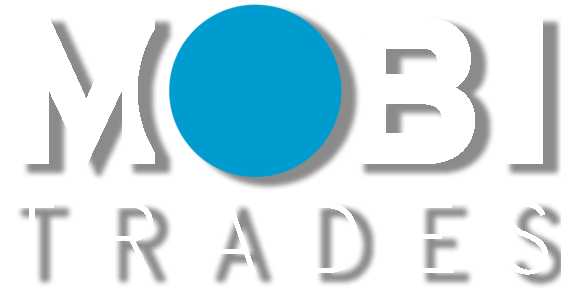 A unique digital  marketplace that connects service providers to consumers.
Mobi Trades – Connecting the disconnected.
Easy Home Maintenance App
We Connect
Users & Service Providers.
Mobi-Trades, a unique digital service marketplace that connects service providers or tradespersons directly to consumers on-demand, through the gig economy.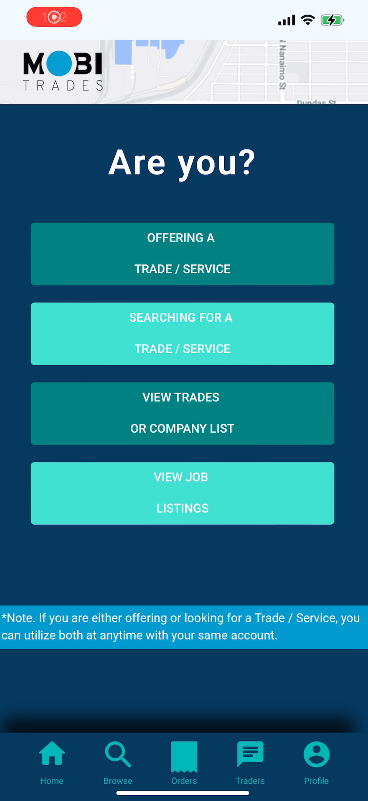 Intuitive user experience
 Quotation acceptance/decline/counter abilities for trades and
consumer
Review ranking system for both tradesperson and customer to
ensure compatibility
Fair estimate given based on distance and time to repair.
Two-way confirmation of completion and final payment
mechanism
Easy in-app dispute process & referral program for
coupons/discounts
Select providers based on their reviews or tasks completed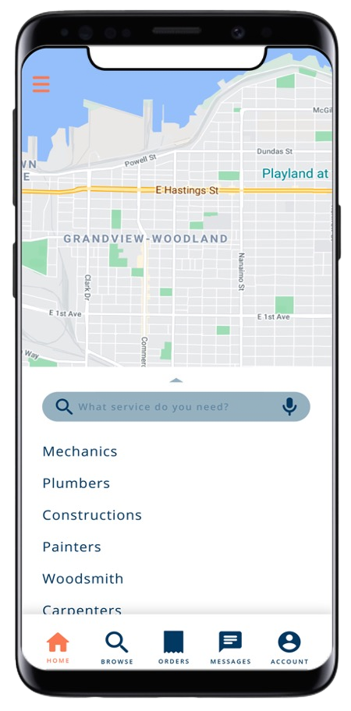 Services & location
Users can locate their provider and track their location on the app
Service description with tagging capabilities
Image upload for service quotation purposes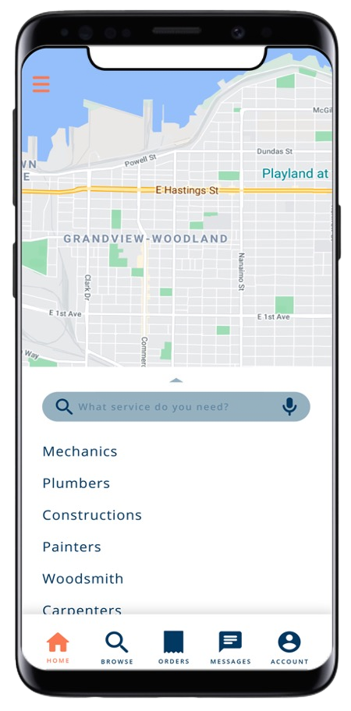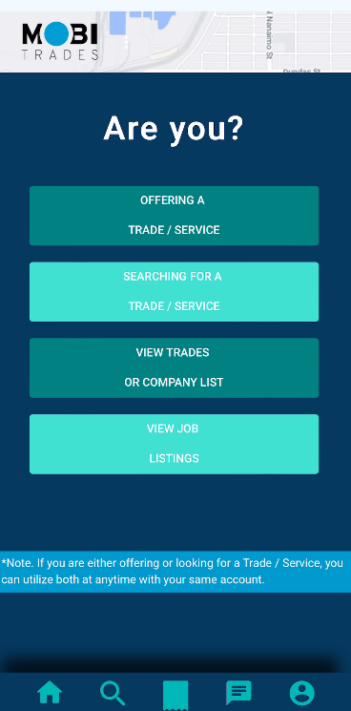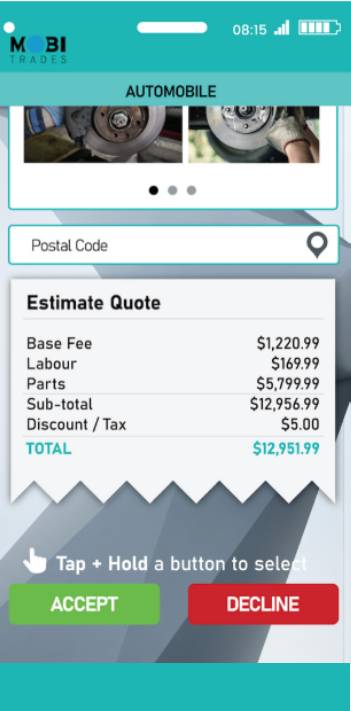 Open Marketplace & Ease of Use
Easy-to-use application for customers and service providers alike, with the ability to onboard and retain customers with exceptional churn rates.

Mobi Trades is the only platform In Canada that utilizes an open marketplace system.

This allows freelancers and customers to set their own prices and not be limited to pre-set prices. Enhanced Platform Benefits
Only platform in the Canadian marketplace that allows users to book instantaneously OR send out job proposals.

Customers receive all the benefits from competitors with more flexible booking options through the Mobi Trade platform. Experienced Management Team
Comprised with a team of multiple years of experience, knowledge, and expertise across different industries.

Unique skillsets in Business Development, IT and Technical Support, Finance, Accounting, Sales, and Marketing.